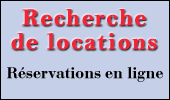 | | |
| --- | --- |
| Situated in the heart of south-west France, It is one of the largest regions in the country, with a landscape of ancient towns, villages, castles, Romanesque churches and an inexhaustible history. The gastronomic excellence of the Midi Pyrenees is unquestionable, whether you dine in a Relais-Château or in a local inn, you will taste wonderful foie gras, cassoulet, roquefort and drink local wines such as Madiran, Jurançon, Pacherin and of course Armagnac. | |
.A well-preserved valley, Louron was practically self-sufficient up to 1850, sheltered from commercial fashions. Traditionally, the flocks of villagers were all looked after as one large flock by one or two shepherds. In the XIXth century, the valley was opened up by Napoleon III's spa road. In the space of 100 years, the valley has lost two thirds of its population.




The Louron valley is pinning its hopes on tourism to combat this rural depopulation, with the Val-Louron ski resort, the Génos-Loudenvielle leisure centre and the opening up of an extraordinary group of decorated churches unique in France.

The valleys offers four Alpine ski stations, St Lary, Piau, Peyragudes, Val Louron.




If you are looking for other winter sensations, you can also take walks in
snowshoes at night or in the day, dog
sleigh excursions, igloo building, descents in snow bicycles, telemark, outings in snow bikes and even iceskating and finish the day by enjoying the magnificent thermal baths.



The Aure valley

is made up of a vast plain, where most of the inhabitants live, and a fifteen-kilometre long corridor. In the past, the valley's wealth came from the textile industry and its lead sulphide mines, but now tourism is its key to success. A stone's throw from the Pyrenean National Park, Piau-Engaly and Saint-Lary ski resorts have become very popular. Unusually, for the Pyrenees, more people are moving to the valley than are moving out.

The Aure valley has always maintained close relationships with the Spanish valley of Bielsa: a spirit of brotherhood reigns between the two communities. Since the opening of a tunnel in 1976, the border has become insignificant.
Arreau

occupies a strategic position at the meeting point of the Aure and Louron rivers. Half-way between the Atlantic and the Mediterranean, Arreau was probably a stopover on the ancient path between Iberia and Aquitaine.

In the middle ages, it was a busy, powerful centre dominating four valleys. The wealth generated by the textile industries of the 16th century can still be seen today through numerous architectural marvels: the castle of Nestes.

Vallée d"Aure
et
Vallée du Louron



St lary

Mardi :
- Sarrancolin (matin)
- Vielle-Aure (matin)

Jeudi :
- Arreau (matin)

Samedi :
- Saint Lary (matin)
- Sarrancolin (matin)

Dimanche :
- Bordéres-Louron (matin)
Arreau, St Lary, Loudenvielle, Arreau, St Lary, Loudenvielle, Arreau, St Lary, Loudenvielle, Arreau, Loudenvielle, St Lary, Arreau, L
Copyright © 2007 Vallées Aure Louron : le portail d'informations des vallées d'Aure et du Louron